Explore...
Explore our archives of news, cases, campaigns, reports and Trial Watch profiles. You can Refine your search using our filtering system.
Refine Your Search
Chad
Reed Brody fought at the side of Hissène Habré's victims until Habré's conviction and life sentence were upheld in April...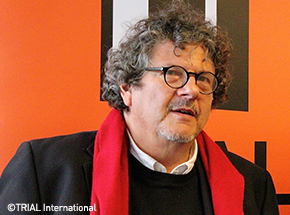 26.01.2017 - (Last modified: 14.02.2017)
Gambia
Dictator Yahya Jammeh has reigned for 20 years over Gambia – a reign that saw the widespread use of torture and extrajud...