Prosecuting those who think they are untouchable
31.05.2021 ( Last modified: 09.06.2021 )
Despite the pandemic and its impact, international justice did not come to a halt in 2020. After publishing the Universal Jurisdiction Annual Review (UJAR), TRIAL International has organized a webinar to provide an overview of this essential legal tool. Take (another) look at the cases that defined 2020 together with panelists from partner organizations that helped shape the UJAR 2021.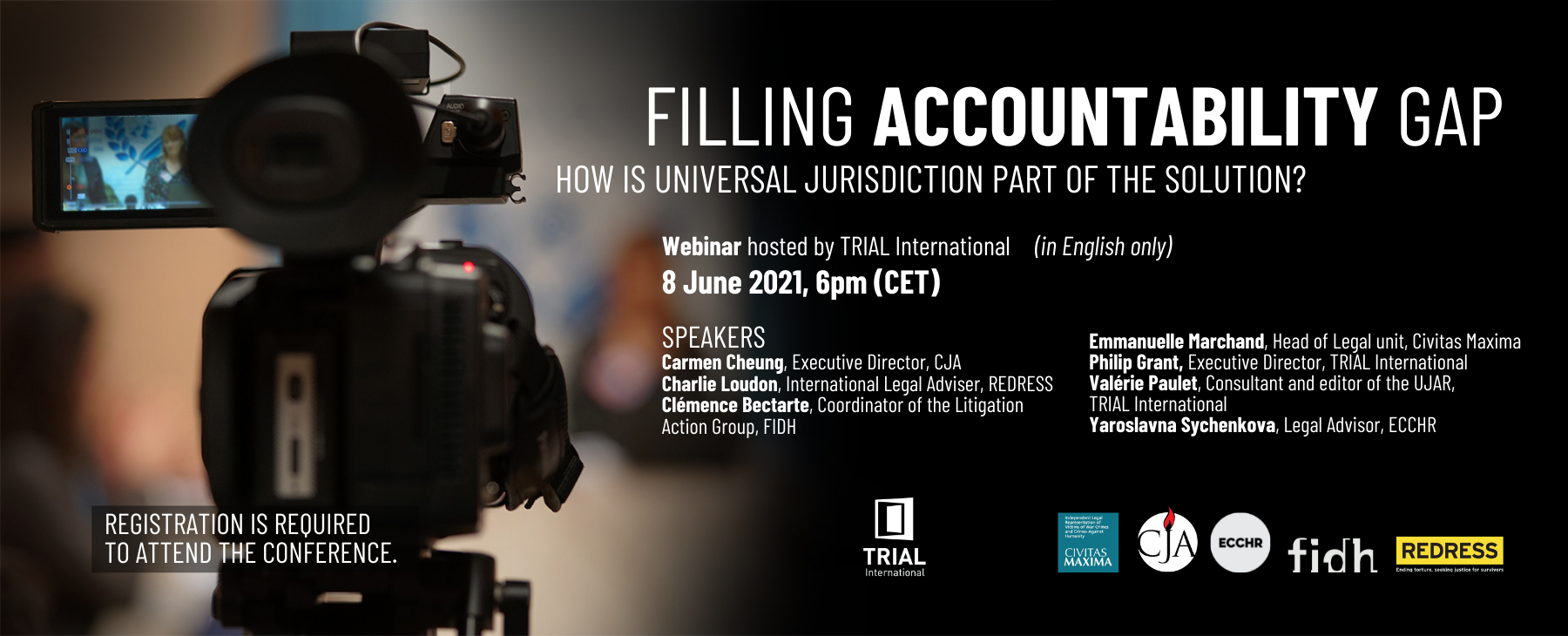 What do Switzerland, Germany, France and the United Kingdom have in common? In 2020, they all continued their efforts to pursue international war criminals on their soil. On June 8 at 6pm CET, TRIAL International held a webinar, called FILLING ACCOUNTABILITY GAP: HOW IS UNIVERSAL JURISDICTION PART OF THE SOLUTION?, to provide an overview of the past year's most infamous cases as regards universal jurisdiction in the four countries. Experts from Civitas Maxima, CJA, ECCHR, FIDH, REDRESS joined TRIAL International for a comparative round up of universal jurisdiction in 2020.
Each panelist talked about the prosecuting bodies in the country where they work before focusing on one case that has seen significant developments over the past year. Our guests were Emmanuelle Marchand from the Swiss NGO Civitas Maxima, Carmen Cheung, Executive Director at the Center for Justice & Accountability, an NGO based in the US, Yaroslavna Sychenkova from the German NGO ECCHR, Clémence Bectarte from the NGO FIDH based in France, and Charlie Loudon from the British NGO REDRESS. Philip Grant, Executive Director, and Valérie Paulet, Editor of the UJAR and Legal Consultant, spoke on behalf of TRIAL International and explored ways forward for universal jurisdiction in Europe and the United States.
The webinar took place on June 8, 2021 at 6pm CET. The discussion was held in English and has not be translated. If you would still like to watch the webinar, the recording is available on YouTube at the following address: