The smartphone app capturing the worst atrocities
31.07.2019
Can videos taken with a smartphone help prosecute and punish mass crimes? This is the goal of the eyeWitness project; seeking to fight impunity by enabling human rights defenders, journalists, and ordinary citizens to capture verifiable audiovisual evidence of abuse.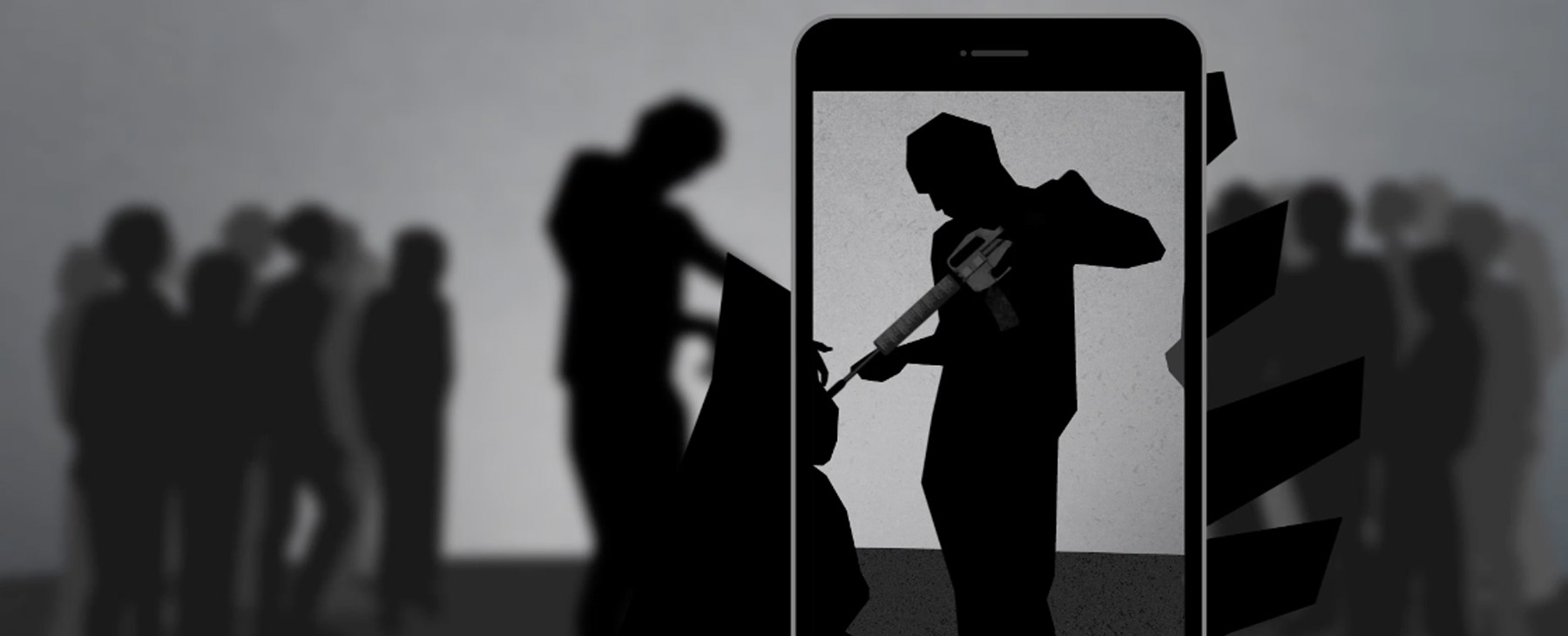 At the crossroads of law and technology, eyeWitness offers a unique complement to TRIAL's litigation expertise. Their collaboration, along with the third NGO, WITNESS, contributed to the conviction of two militiamen in the Kamananga case (DRC) in 2018.
Transforming videos into evidence
Technology is increasingly used to document crimes, but eyeWitness goes beyond this initial stage. "Enabling the collection of videos, and especially guaranteeing the security of the documenter, is paramount. But it is a long journey before that video is shown in a courtroom, and documenting efforts come to naught if the rest of the chain is not watertight", explains eyeWitness Director Wendy Betts.
Therefore, the eyeWitness smartphone app not only allows safe collection for documenters on the ground, but also guarantees secure transmission and storage of the footage afterwards. This ensures it will meet traceability requirements later in court.
Additionally, all the footage received on the eyeWitness server is carefully curated and catalogued, building up a database of potential evidence. That, believes Wendy Betts, is the second added value of eyeWitness: "We serve both documenters collecting evidence and investigators who can act upon this evidence, essentially bridging the gap between them. We have over 7'000 submissions stored and at the disposal of prosecution authorities and non-judicial mechanisms (such as international commissions of inquiry or factfinding missions) or any other actor who could use footage to prove a crime and see the perpetrators brought to justice".
A bottom-up process stemming from concrete needs
The project was initiated in 2011 by the International Bar Association (IBA). The emergence of amateur videos from conflict zones, usually taken with smartphones and posted on social media, raised the question of their weight as criminal evidence. Even as individuals risked their lives to report crimes, their footage had little impact in legal proceedings as their reliability was called into question. The eyeWitness project was civil society's response.
Four years of research were necessary to develop the app. "We adopted a bottom-up approach to identify the need as precisely as possible", explains Betts. "We consulted with legal practitioners, looked at existing tools and read extensive case-law, both domestic and international, on admissibility standards."
Once the project was clearly circumscribed, the technological development of a prototype and a phase of commercial development followed. Today, the app has been downloaded over 11'000 times, and the number of submitted videos is sky-rocketing.
Expert support ensures tailored solutions
Four full-time staff members and a roster of 40 pro bono lawyers offer their expertise to ensure the videos serve an investigation or a trial reliably and compellingly. Since each jurisdiction has specific rules of admissibility, each solicitation calls for a tailor-made response. "But the requirement of traceable transmission and storage – what is called the chain of custody – is a constant", tempers Betts.
So, can eyeWitness secure the condemnation of the worst criminals? Betts is cautiously optimistic: "As powerful as audiovisual material can be, it cannot stand alone in a trial. It must be complementary to other forms of incriminating evidence, such as testimonies, documentary research, etc. But when it is, like in the Kamananga verdict in DRC, it can be a real game-changer."
TRIAL International's work on the Kamananga case was conducted in the framework of the Task Force for International Criminal Justice, an informal network of international actors collaborating to support the work of Congolese military jurisdictions in the investigation and prosecution of mass crimes in DRC.