"Translating for TRIAL improves my skills… all the while supporting a great cause"
08.05.2019 ( Last modified: 11.07.2019 )
Portraits of Volunteers #1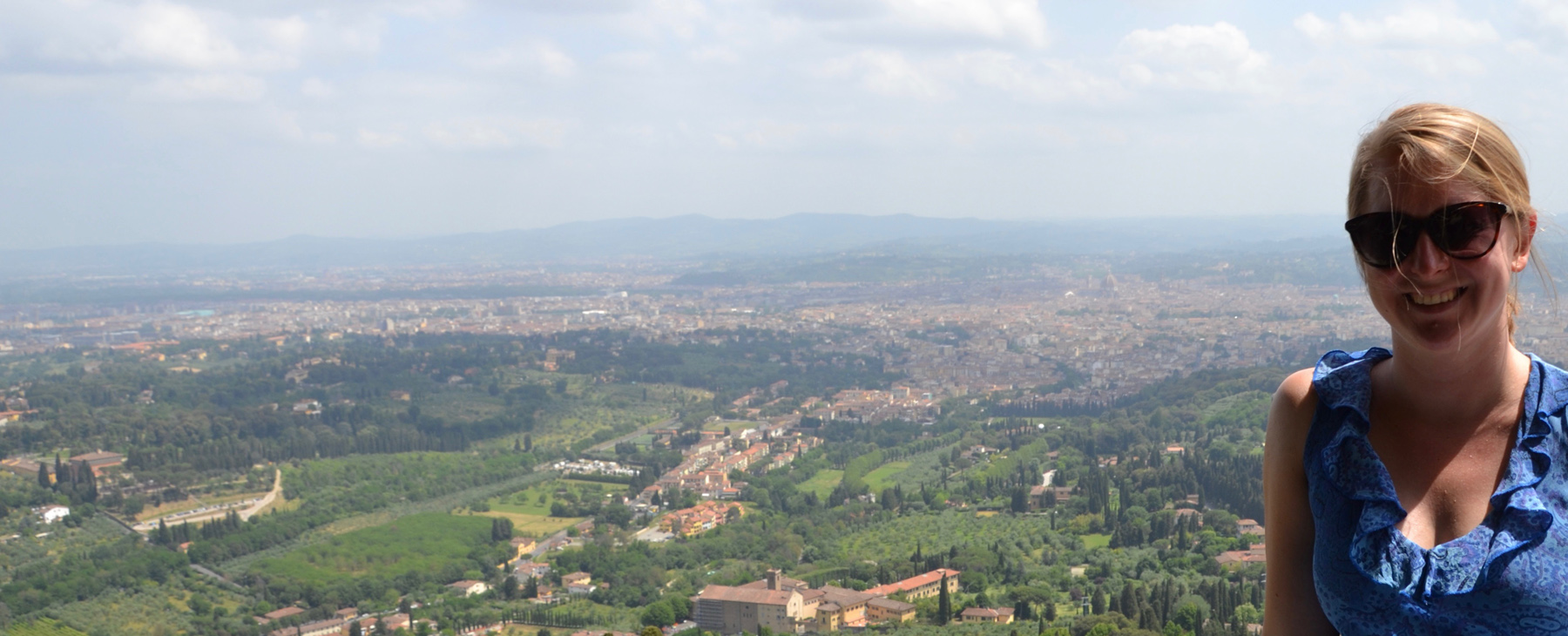 Since 2018, twelve volunteers have taken on the specific mission of translating TRIAL International's website news. To thank them for their invaluable commitment, the "Portraits of Volunteers" series gives them the floor. The first to take part is Aleksandra Chlon, a freelance translator based in Menton (France).
When and how did you hear about TRIAL?
I first heard about TRIAL at university. A professor of translation at Heriot-Watt University in Edinburgh (Scotland), where I did my Master's degree, encouraged us to volunteer to improve our skills and gain experience… all the while supporting a great cause. I started in October 2015 and have remained a faithful volunteer ever since.
Tell us a little about yourself…
I like to describe myself as a bit of a globetrotter. My family moved around a lot when I was young and I've lived in many countries: Poland, Finland, Belgium, Estonia… I did my university studies in Scotland, and a year ago I moved to the south of France. Languages have therefore always played a defining role in my life and I always wanted to become a translator. After completing a translation traineeship at the European Parliament in Luxembourg and working in-house at a translation agency in Scotland for two years, I went freelance in January 2017. Apart from languages, I love hiking and making stained glass.
What aspects of TRIAL's work speak the most to you?
I have a profound admiration for TRIAL. The organization genuinely helps victims of atrocious crimes, people who have been completely let down and neglected by their own governments and who are powerless against the injustice committed against them. TRIAL's missions save lives and I'm honored to be able to contribute in any way that I can, however modestly.
How do you fit your volunteering around your schedule?
One of the advantages of being a freelance translator is that I work from home and therefore make my own schedule. This means that, as long as I don't have any urgent projects, I can easily take half an hour or an hour to complete a translation for TRIAL.
What have you learned since you started volunteering?
Volunteering for TRIAL has made me aware of impunity and human rights violations in the world in a way that simply keeping up with news would not. The translations I do for TRIAL teach me things that I don't think I would learn otherwise. Through the research necessary to translate the texts, I often digress and start reading about the history of an African country or a project run by the United Nations, for example.
Do you think that your experience as a volunteer could help you in your career?
As a translator, any experience in translation is helpful and improves my professional skills. By volunteering for TRIAL, I broaden my knowledge and vocabulary in areas I would not deal with otherwise, such as humanitarian aid, human rights, injustice and impunity, etc. What's more, it helps me develop an area of specialization, which is very important for translators.