DRC: three militiamen convicted in Kalehe
07.09.2020 ( Last modified: 08.09.2020 )
On 22 August 2020 three members of a militia in South Kivu were convicted by the Bukavu military tribunal. Bitale Leonard Kabamba, Jean De Dieu Asifiwe Muzaliwa and Doudou Philippe were all found guilty of murder and crimes against humanity on counts of torture, imprisonment and pillaging.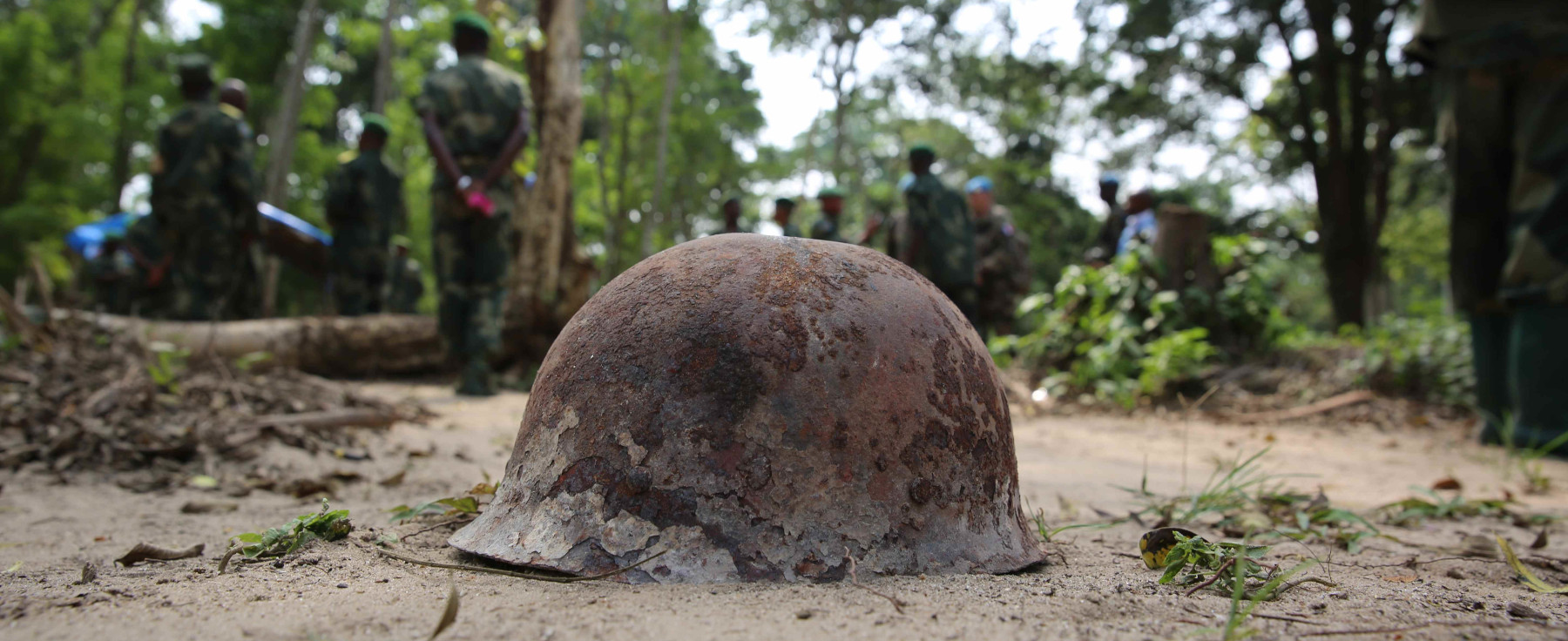 The militiamen committed these crimes in several villages in the Kalehe territory (South Kivu) between 2016 and 2017, claiming at least 61 victims. The charges of rape were not retained by the judges.
Partial satisfaction for the victims
Some twenty victims took part in the hearings, which took place in the very area affected by the crimes. This practice, called 'mobile hearings', encourages victims and witnesses to take an active part in the proceedings.
Learn more about mobile hearings
Besides sentencing the culprits to 10 to 20 years in prison, the judges ordered that the victims be given from 5,000 USD up to 30,000 USD as compensation. But as the Congolese State was not found civilly liable, these reparations may in fact never be paid, should the convicts fail to do it themselves.
Learn more about reparations for the victims
Holding the Congolese State responsible for the deeds of non-state actors (in this case, militiamen) goes beyond the question of reparations. It is a reassertion of the authorities' duty to protect their population. This reminder is particularly potent in the province of South Kivu, where militias strike on a regular basis.
What was TRIAL International's role in this case?
The case was worked conjointly with the Task Force for International Criminal Justice, an informal network of international actors collaborating to support the work of Congolese military jurisdictions in and help them investigate and prosecute mass crimes in DRC.
TRIAL International launched into this case as soon as it was reported by a South Kivu NGO in 2018. The organization assisted two fact-finding missions on the crime scenes and submitted the complaint to the military tribunal. At this point, the case was prioritized by the tribunal, thanks – among other things – to the lobbying effort of the entire Task Force. 
Since the beginning of 2020, the Task Force has worked jointly with the authorities to hold mobile hearings. This collaboration also led to the arrest of the third defendant, Bitale Leonard Kabamba. Before and throughout the trial, TRIAL International worked with the victims' lawyers to devise a judicial strategy, and, with the help of a local partner, made sure that the victims took part in the hearings.