Tortured and forcibly disappeared in Libya, TRIAL takes his case to the UN
31.05.2010 ( Last modified: 17.07.2017 )
The Advocacy Center – TRIAL (ACT) lodged an application before the United Nations Human Rights Committee following the enforced disappearance – on two occasions – and the torture endured by Mr Abdeladim Ali Mussa Benali. The case was prepared in partnership with the NGO Al Karama for human rights.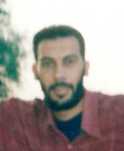 In May 2008, the Advocacy Center – TRIAL (ACT) introduced a case against Lybia before the UN Human Rights Committee on behalf of Abdeladim Ali Mussa Benali's brother.
Mr Benali has disappeared on a first occasion from 1995 to 2000. He was later freed in 2002 without any charges laid against him. Arrested a second time by Libyan security agents in October 2005, Mr Benali was first held at the Abu Slim prison until March 2007. He then went missing again, his family since that date having received no information whatsoever about his fate.
During his two periods of detention, Mr Benali was subjected to terrible acts of torture.
The ACT requests the Human Rights Committee to declare that Libya violated the fundamental rights of Mr. Benali as well as his brother's, and that, as a result, redress should be granted.