Pillage, an international crime with disastrous consequences
01.10.2020 ( Last modified: 13.11.2020 )
A message from Elisa Quiroz, Legal Advisor, International Litigation and Investigation
Dear friends,
When an armed group illegally appropriates resources in order to finance a conflict, it may be committing pillage – a war crime, that destroys thousands of civilians' lives. Pillage is both a cause and consequence of conflict: it fuels war and perpetuates violence. Its first victims are local populations who endure the atrocities of war for years on end.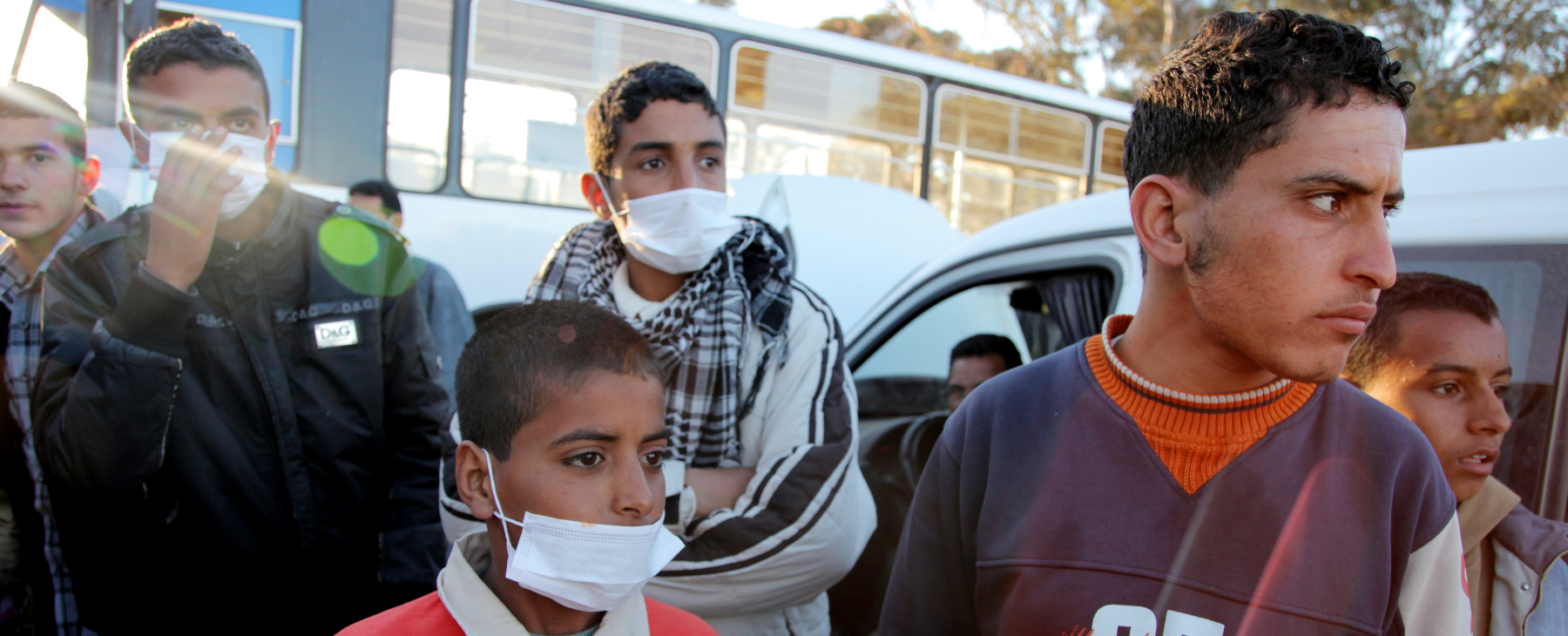 The Libyan example
Since the fall of Kadhafi's regime, Libya has been importing a large portion of the fuel intended for its domestic consumption. Massive subsidies have made fuel widely available to its population, but it has also benefitted smugglers and armed groups who divert it for resale in international markets. The pillage of Libyan fuel has been identified as the most important source of funding for armed groups. It feeds the civil war that is ravaging the country, and results in fuel shortages that have a profound impact on daily life in Libya. This further victimizes the population, which is already suffering from the violence and political instability.
TRIAL International works to ensure that perpetrators of international crimes are brought to justice. In that Libyan case, a Swiss company has been implicated. After more than a year of investigation and many more months of legal research, we filed a criminal denunciation for complicity in pillaging. The ball is now in the prosecutor's court to determine whether to proceed. Because the investigative work that goes into preparing for this type of proceedings takes time and hard work, we need you to be in this fight for the long haul. Your support is crucial.
What relationship between pillage and international companies based thousands of kilometers away?
Although it may be at the end of the chain, if a company knowingly purchases raw materials that were stolen from a country at war, it can be found guilty of complicity in pillaging. After all, without a buyer, pillaging would not be profitable and would have no reason to exist!
As a Legal Advisor for TRIAL International, I had the opportunity to work on several cases. Holding companies responsible for international crimes is not easy. The investigations are extremely long and in-depth, and the results often frustrating. The absence of witnesses or the impossibility of accessing the company's data can be difficult challenges to overcome, but these are precisely the difficulties that motivate us. They require us to think outside the box and to explore innovative solutions. In order to keep moving forward and to open new paths to justice, we need your support.
On behalf of the entire team at TRIAL International, I thank you for standing with us all this time. It is thanks to you that we are where we are today. A very big thank you.
Elisa Quiroz
Legal Advisor, International Litigation and Investigation