Smuggling Libyan gasoil: a Swiss trader navigates through troubled waters
02.03.2020 ( Last modified: 25.09.2023 )
Torn apart and bled dry since the fall of Colonel Gaddafi, Libya is a paradise for smugglers. TRIAL International and Public Eye uncovered business transactions in 2014 and 2015 between the Swiss trader Kolmar Group AG and a network of Libyan gasoil smugglers whose leaders are facing trial in Sicily.
---
Despite several requests, Kolmar Group SA did not answer the questions asked by Public Eye and TRIAL International prior to publication. It has now, however, requested a right of reply to this report, which is published here. TRIAL International is not a member of the media of a periodic nature. TRIAL International maintains its presentation of the facts.
---
TRIAL International and Public Eye spent over a year investigating the highly problematic activities of Kolmar Group AG in Switzerland, Malta and Sicily. From spring 2014 to summer 2015, the Zug- based trader received over 50,000 metric tons of gasoil from Zawiyah refinery in Libya. The refinery's perimeter was under the control of the Shuhada al Nasr brigade, accused by the United Nations of the exploitation and abuse of migrants. We were able to track three vessels transporting 22 shipments of gasoil from off the coast of Libya to storage tanks rented by Kolmar in Malta.
The Swiss company received the gasoil from a network of individuals with questionable reputations: Fahmi Ben Khalifa, previously condemned of drug trafficking in Libya, and his Maltese partners Darren and Gordon Debono, who chartered the tankers. We obtained a copy of a bank statement which shows that Kolmar transferred over USD 11 million to the small Maltese company Oceano Blu Trading Ltd from 18 June to 22 July 2015. At the time, the company was managed by Darren Debono. A number of gasoil shipments were delivered to Kolmar's storage units during the same timeframe.
In March 2016, the UN panel of experts on Libya identified Fahmi Ben Khalifa as the head of one of the most active gasoil smuggling networks in the country. It was a very lucrative business – since the fall of Gaddafi, Libya has imported refined petroleum products to satisfy its domestic needs. These products are heavily subsidised, meaning the smugglers can divert and re-sell them abroad at a huge profit.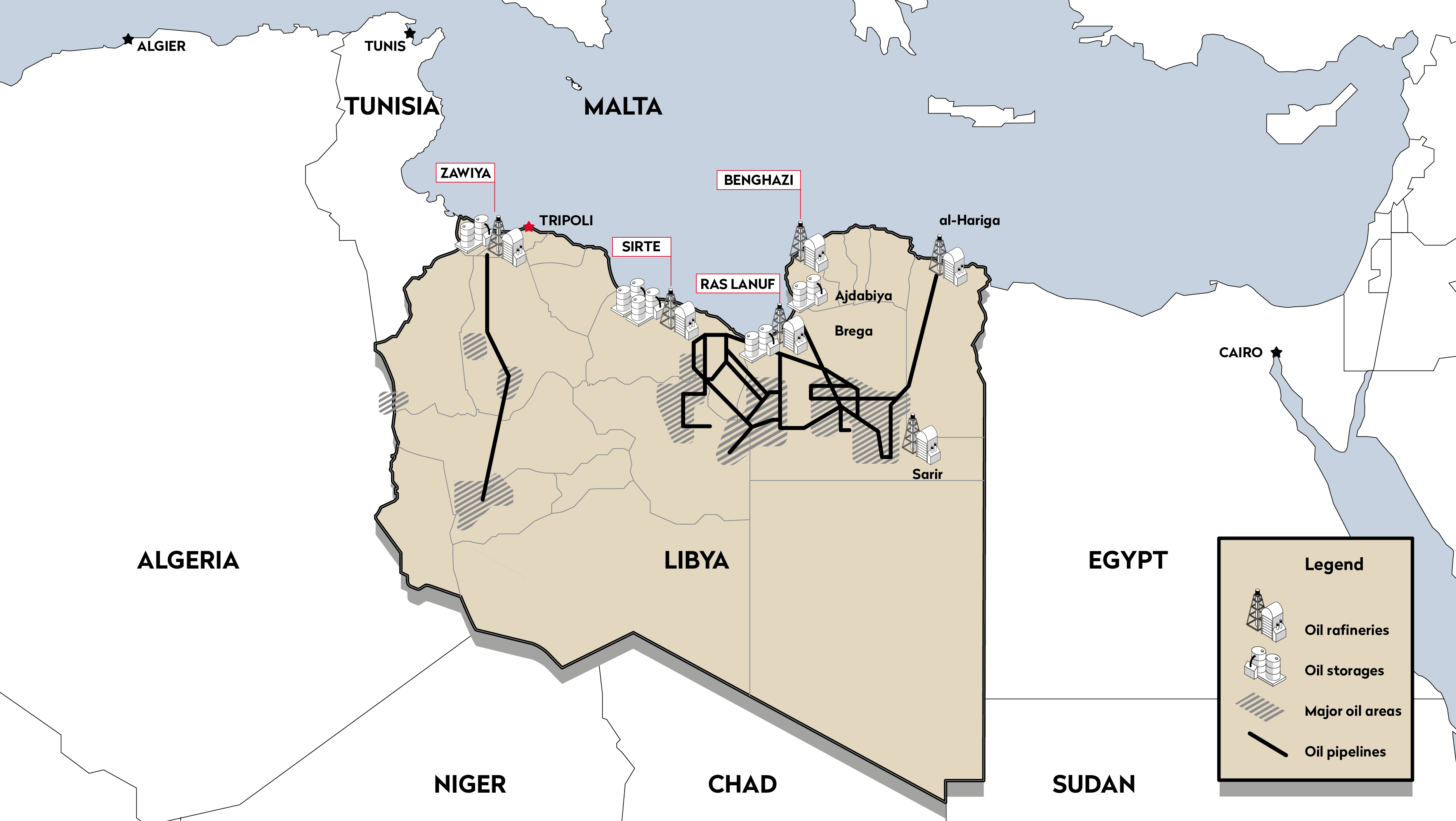 In fall 2017, the Sicilian Guardia di Finanza dismantled the network as part of its 'Dirty Oil' operation. Fahmi Ben Khalifa, Darren Debono and Gordon Debono are currently facing charges for 'transnational conspiracy to launder gasoil of illicit origin and fraud'. The trial is ongoing in Syracuse, Sicily. During their investigation, the Italian police identified Kolmar as a 'close partner of Gordon and Darren Debono'. The Zug-based company however has not been investigated by the Italian authorities. Despite numerous requests for comment, Kolmar did not answer our questions.
The case illustrates how certain Swiss traders are willing to make profit off the back of highly risky situations. While the civil war was raging in Libya and armed groups were fighting over control of the oil sector, Kolmar did not hesitate to do business with an obscure Maltese company that had no experience in the oil sector. And yet the oil sector was aware that Libyan gasoil was being smuggled and knew the role that Malta played in the business. Swiss companies must be prevented from offering a commercial outlet – either through negligence or complicity – for 'dirty' commodities obtained illegally or by violating human rights. It is therefore vital to subject firms to binding due diligence requirements.
---
---