Introduction
Following the Tunisian Revolution in 2011, President Zine El Abidine Ben Ali was ousted after a 20 years rule. During his presidency, hundreds of political opponents were victims of arbitrary detention, and torture was a widespread practice. While impunity became institutionalized under Ben Ali's rule, it continued after the Revolution and still persists today. Judicial proceedings leading to the conviction of torturers are extremely rare.
TRIAL International undertook various actions aimed at fighting impunity in Tunisia.
In 2003, on the principle of universal jurisdiction, the NGO filed a criminal complaint in Switzerland against the former Interior Minister General Habib Ammar for acts of torture.
In 2004, again in Switzerland, the organization assisted a victim in a case against another Interior Minister, Mr Abdallah Kallel, to pay him compensation for acts of torture that he had endured. Following the rejection of this action by the Federal Court in 2007, the case was referred to the European Court of Human Rights.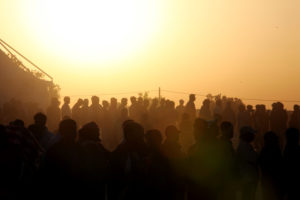 From 2012 to 2013, TRIAL International, in conjunction with its partner ACAT-France, implemented specialist training for Tunisian lawyers and investigators. This training provided the latter with guidance on how to prosecute people who had committed acts of torture within the context of their duties.
From 2013 to 2015, TRIAL International and ACAT-France also brought their expertise to a dozen criminal proceedings in Tunisia, and submitted several cases of torture to the UN Committee against Torture.