Legislation Pertaining to Children Born of War in Bosnia and Herzegovina: A Resounding Affirmation in the Context of Global Silence
28.11.2022 ( Last modified: 12.01.2023 )
On 14 July 2022, Brčko District of Bosnia and Herzegovina (BDBiH) passed a law on civilian victims of war, with a groundbreaking innovation that legally recognises children born of wartime sexual violence ("children born of war"). This report analyses the importance of the law in comparison to previous foreign domestic and international efforts as well as other policies concerning children born of wartime rape.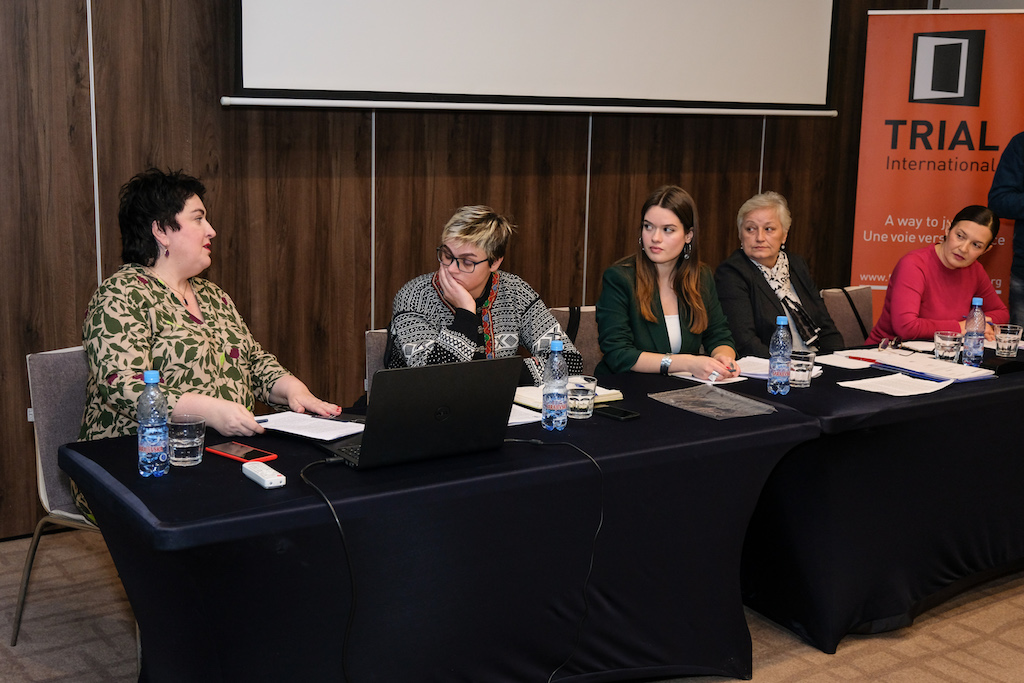 Sarajevo, November 21th – Presentation of the report during a press conference titled " What is justice for children born of war" © TRIAL International
Three conclusions are made. First, before Bosnia and Herzegovina (BiH), Norway and Colombia were the only states that recognised and compensated children born of war through law. The former had a brief, one-time payout programme in 2006, while the latter had delineated comprehensive legal rights in addition to reparations. This report compares the more extensive Colombian law with that of BDBiH, illustrating how the Colombian law is stronger by entitling these children to material reparations, whereas the BDBiH law only provides legal recognition without additional benefits. Nevertheless, BiH remains one of the very few states that have legally addressed a population so universally ostracised during and after armed conflict.
Second, besides Norway and Colombia, legislative recognition of children born of war is non-existent in other countries. Libya has committed to recognise a separate legal status for them via a ministerial decree, but this did not equate to legislation. Uganda has promised reparations via a national policy, but a law on reparations has not passed. Elsewhere, domestic courts (Bangladesh) and truth commissions (East Timor) have ordered governments to implement reparations for children born of war, but these have never manifested in law. Other countries (Iraq and Syria) have legislated to support survivors of sexual violence, but omit children born therefrom. This renders the BDBiH law a uniquely rare legal tool.
🎥  Ariq Hatibie analyses the BDBiH law in comparison to previous foreign domestic and international efforts to address the rights and needs of children born of war.
Third, the BDBiH law is the first to respond to very recent calls by the UN Secretary- General; the human rights treaty committees (CEDAW, CRC); model legislation written by the Special Representative on Sexual Violence in Conflict; and precedents set by international courts, to protect children born of war. These bodies have emphasised that children born of war are a category of victims that has been unaddressed by states, imploring states to create legislation to recognise and address their rights, needs and the issue of stigmatisation. The BDBiH law answers these calls for national legal action.
The report was written by Ariq Hatibie, student at Harvard Law School
The work on this document was made possible thanks to support from the Government of Luxembourg and Rockefeller Brothers Fund.