A rare win for a victim of sexual violence in Burundi
21.01.2021
A victim of sexual violence, who was a minor when she was assaulted, finally saw her abuser punished by the law. It is quite rare that such a case should be successful before the Burundian jurisdictions and it should to be celebrated … without blotting out the structural flaws of the justice system.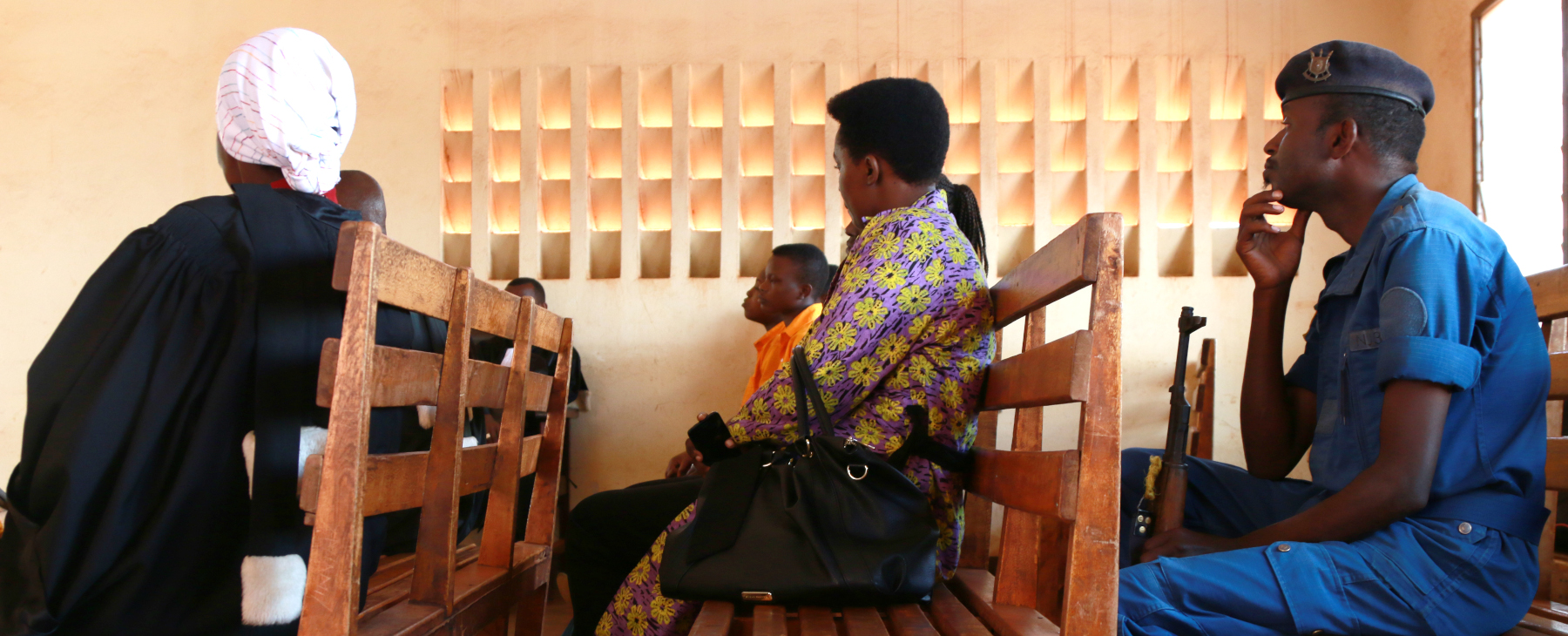 At the end of 2020, a tribunal in Bujumbura convicted the rapist of an underage girl. He received a life sentence and, in addition, the young victim was granted reparations amounting to about 500 EUR.
The victim's lawyer had taken part to one of TRIAL International's trainings between 2016 and 2017. As a result, the organization kept a close watch on this particularly shocking case.
 "One swallow does not a summer make"
"We are thrilled for the victim and her family, who fought very bravely to obtain this decision", says Pamela Capizzi, TRIAL International's National Coordinator for Burundi. "But one swallow does not a summer make: overall the Burundian judiciary is unable to meet the victims' expectations."
A report published in December 2020 by TRIAL International details Burundi's profound structural insufficiencies in matters of justice and reparations. Pamela Capizzi maintains, in a nutshell, that "all the findings of this report remain accurate, even in light of this verdict".
Read TRIAL International's report on the Burundian judiciary
What is more, the positive outcome of this case is at least partly due to the extraordinary relentlessness of the victim's mother and her lawyer. Working together, they sent out many reminders and went over to the tribunal countless times so that the case would not get bogged down like so many others. Such unparalleled dedication should not be necessary to guarantee one's right to justice.
Many uncertainties remain
There is no doubt that the verdict must be celebrated, but it does not mean that the case is over, either. First, the accused can appeal the decision. Second, it is rather common that reparations ordered by the court never materialize – an injustice which unfortunately is not limited to Burundi.
Close scrutiny will therefore be in order in the months – perhaps years – to come, so that justice might effectively and definitely be done.