Philippe Bovey, "Law is a weapon to get the most vulnerable back on their feet"
27.07.2021
Elected to the Board of TRIAL International in June 2021, Philippe Bovey has more than 15 years experience in Swiss civil society. Currently the General Secretary of Fondation Hirondelle (a Swiss non-profit organization), he hopes to support TRIAL International in its next phase of life, "where the momentum of its beginnings must be reconciled with the management of its growth".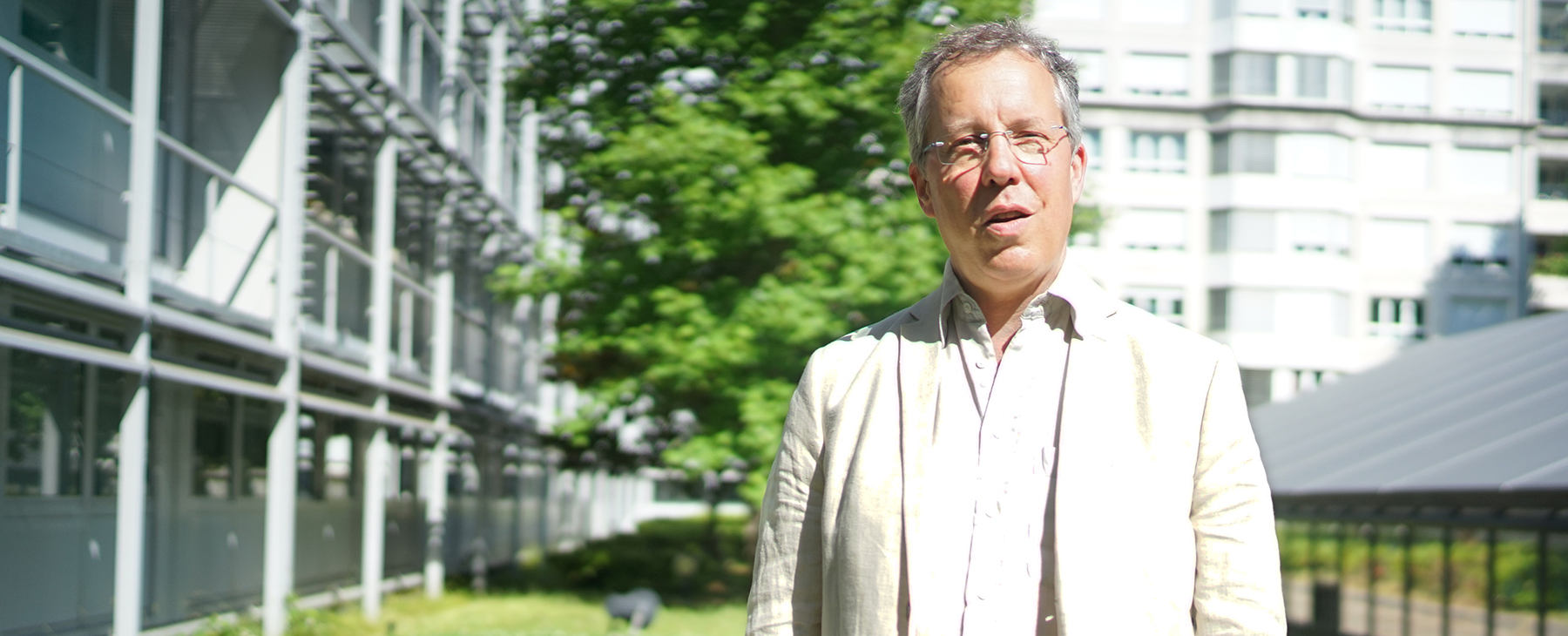 "I have a deep respect for TRIAL International's strong legal expertise," explains Philippe Bovey when asked why he wished to join the Board. "From giving direct assistance to survivors to strengthening capacity and raising awareness, TRIAL International proposes a global approach which seems very relevant to me."
Philippe Bovey wishes to complement this legal expertise with his business management experience, notably in finances. "This perhaps isn't the stuff of dreams" he jokes, "but it's crucial for a developing organization. TRIAL International is in a delicate phase of maturation, where its growth must be controlled to be sustainable."
Making the State face its obligations
Defining himself as "Suisse born and bred", Bovey grew up, studied and works in the Vaud canton.  This has not prevented him from immersing himself in an international professional world.
After training in religious studies and business management, he discovered international human rights law at Entraide protestante suisse (EPER), a Swiss foundation, assisting with the legal cases of refugees in Switzerland. With his lawyer colleagues, he notably brought cases before the European Court of Human Rights (ECtHR).
"In an ideal world, the law makes the State face its obligations, whether the right holder is powerful or particularly vulnerable. In the real world, NGOs and activists must often get involved, so that this ideal is turned into a reality for the most fragile victims. But their action must not serve to tolerate the failures of governments or justice."
Law and information, the foundations of living together
"A particular challenge of the law is that it doesn't operate "objectively", unlike an emergency medical operation or the irrigation of a field. Victims must know their rights to be able to make them be respected, must have sufficient confidence in justice to trust in it and, finally, justice itself must be sufficiently recognized in its role by a society, so that the law can be imposed."
This logic is also applicable to information in a time of crisis, the heart of the work at the Fondation Hirondelle of which Philippe Bovey is the General Secretary. "The other common point is that law and information are weapons to get the most vulnerable back on their feet. Both are fragile, as is the construction of a peaceful way of living together."
He concludes: "What convinces me at TRIAL is that concrete situations serve as a starting point; not defending a general idea but an individual case which echoes a general issue."