Sexual violence: stigma at all levels
31.03.2020 ( Last modified: 11.05.2020 )
What could a Serbian grandmother, a Congolese child and a former beauty queen from The Gambia possibly have in common? All three, much like thousands of other victims around the world, have suffered conflict-related sexual violence. In Africa as in Europe, to dare to come forward, speak out and denounce such crimes is a true act of courage.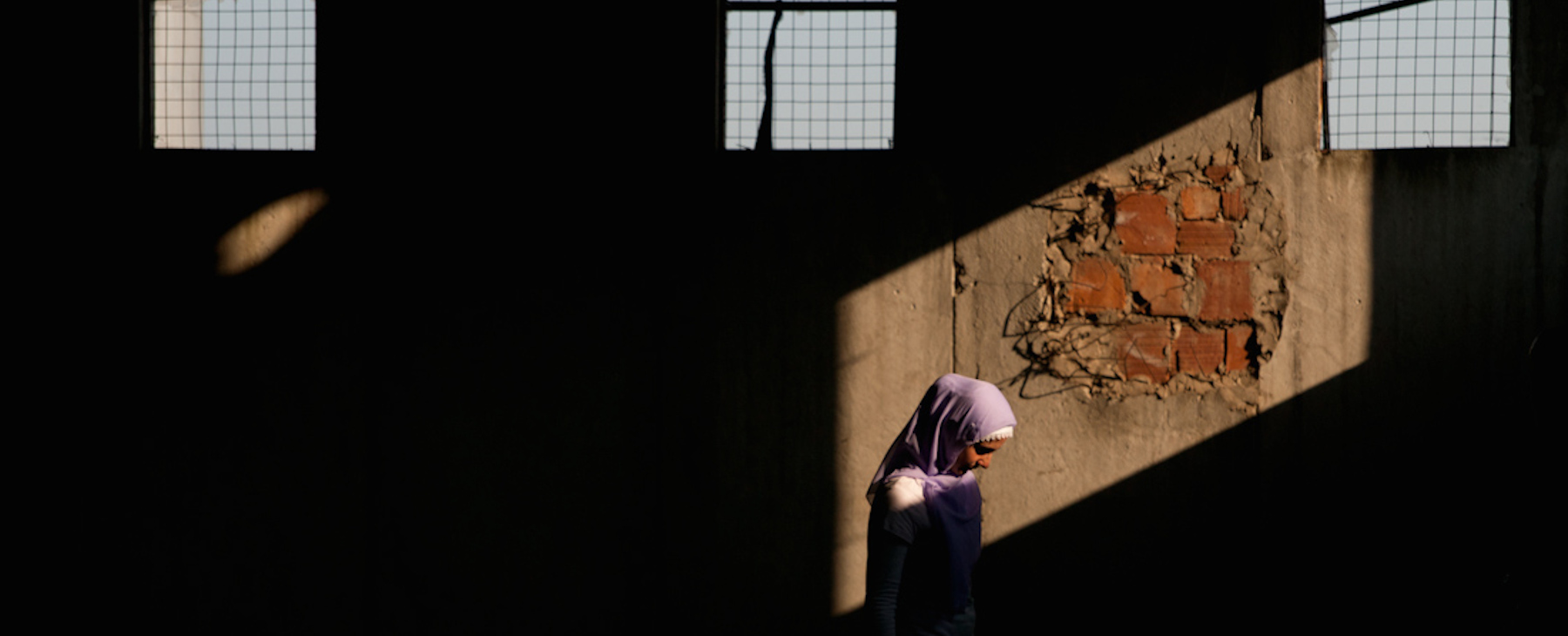 Survivors of sexual violence face deep-rooted stigma. It may occur at a personal level or within the family or community, but also at an institutional level, in the judicial system. Feelings of guilt and shame fueled by many widespread misconceptions often discourage victims from talking about their experience. Despite how difficult it is to testify, TRIAL International is fighting to ensure that conflict-related sexual violence does not go unpunished.
Stigma within communities
In the Democratic Republic of the Congo (DRC), survivors who dare to speak out about sexual violence can face disastrous consequences. Often, married women are repudiated by their husbands and rejected by their whole family. In a country where social services are virtually non-existent, and where family solidarity is a matter of survival, victims are left vulnerable and without resources. For fear of ending up without neither material nor emotional support, many victims prefer to remain silent.
The stigma is partly based on the idea that sexual violence is degrading for the victim, not for the attacker. The burden of shame is thus borne by the victims – men and women who are considered defiled. Women risk not being able to marry, while men, their virility undermined, suffer unabated stigma and shame.
Marginalized within their own communities, with no income, shelter or moral support, victims of sexual violence require special protection and holistic support: medical care, psychological support, financial assistance, and more. When victims are willing, TRIAL International and its local partners help them take part in legal proceedings.
Watch Gloria's tale, a success story in DRC
Institutional stigma: the case of Bosnia and Herzegovina
In the 1990s, more than 20'000 women and several thousand men were raped in Bosnia and Herzegovina during the war. As the country continues to battle with its own past, a report published by TRIAL International reveals the stereotypes institutionalized in the judicial system. The most common ones include the idea that the victim must physically resist his or her attacker and that the victim shares a part of the responsibility for the abuse suffered.
Such myths permeate the actions of judges, prosecutors and lawyers in Bosnia and Herzegovina – as undoubtedly elsewhere as well. Often subconsciously, they perpetuate the stigmatization of sexual violence survivors and discourage victims who may have hoped for justice from taking action.
Stereotypes creep as far as into the choice of words used to describe the attack. In their judgments, courts may sometimes refer to sexual violence as "an attack against the woman's honor" or "the worst thing that could happen to a woman", which emphasizes the idea that the act defiles the victim. Time and again, it is the victim's honor that is attacked, not that of the culprit. Such expressions, though they may be intended to highlight the seriousness of the crime, instead feed the stigma directed at victims.
Moving toward greater justice
At institutional level, raising the awareness of legal practitioners and human rights defenders is key to providing victims with comprehensive and reassuring support. That is why TRIAL International organizes many training sessions on the subject, in both Africa and Europe.
Moreover, court victories that condemn the perpetrators of sexual violence send a strong message. In some cases, such as that of Fatou Jallow, the former beauty queen from The Gambia, denouncing the crime publicly also eases dialogue, encourages other victims to speak out, and helps change mentalities.
Read again: In Gambia, three women accuse the former president of sexual violence