In Nepal, police officers responsible for a child's death go unpunished
02.07.2021 ( Last modified: 15.07.2021 )
The violent repression of a gathering in the Rupandehi district led to the death of four-year-old Chandan Patel. Despite his family's year-long efforts, no investigation has been initiated against the police officers responsible for the crime. TRIAL International and its partners took the case to the UN Human Rights Committee.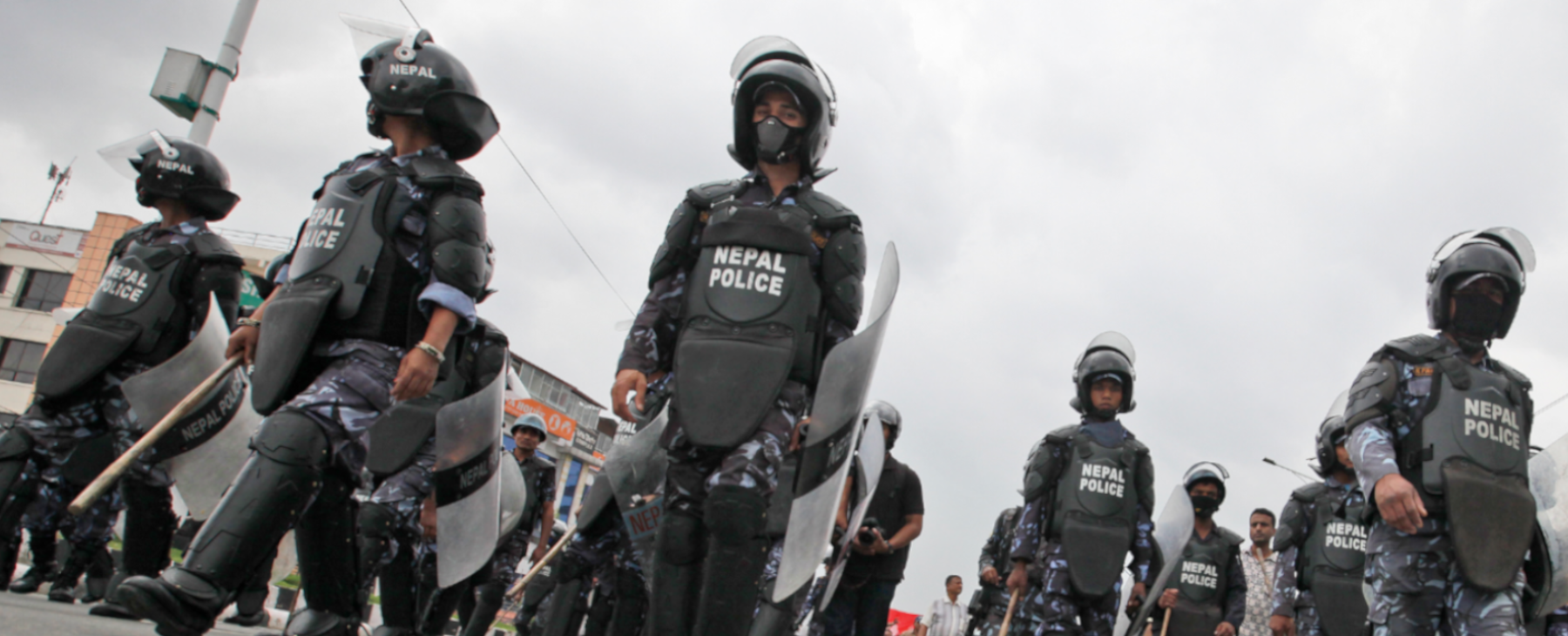 In the late afternoon of 15 September 2015, in the town of Gonaha (Rupandehi district), Ms. Anita Devi Kurmi took her two children to the market: Chandan Patel, four, and Khushi Kumari, six. The town was at the time the scene of strikes and protests, and security personnel were stationed everywhere.
An odd incident caused onlookers to crowd together near the market, including Ms Devi Kurmi and her children. Nothing grave had happened and the bystanders were not political activists. But the armed forces, already on edge, mistook the gathering for a protest and fired teargas, then real bullets, indiscriminately into the crowd. The shooting lasted for half an hour. No warnings of verbal cautions were issued.
At hearing the gunshots, Ms. Anita Devi Kurmi, Chandan and Khushi ran to a nearby house to hide. While they ran, Chandan was hit on the head by a bullet. When she discovered his injury, Ms. Devi Kurmi, not knowing what to do, took the boy to her husband, Mr. Awdhesh, who worked in a nearby factory.
At around 6 PM, Mr. Awdhesh took Chandan to the hospital. They were stopped multiple times on the way by security personnel, who were blocking roads to contain protests. The journey, which would usually have taken 15 minutes, lasted 1,5 hours. At the hospital, the doctors declared that Chandan had died on his way to the hospital.
Police violence goes unpunished
The shootings in Gonaha led to the death of six civilians around the market and even inside houses. None of them were taking part in the protests. Local political leaders and human rights defenders who had followed the events called on the national police to admit that Chandan and the other victims had been killed during the protests that day. Despite this, the security personnel responsible for these deaths never faced trial or even an inquiry.
From 2015 to 2019, Chandan's family tried to obtain justice at domestic level. All their attempts failed. On 10 June 2021, TRIAL International, the Human Rights and Justice Centre in Kathmandu and Terai Human Rights Defenders' Alliance submitted the case to the Human Rights Committee.
This article was produced with the financial support of the European Union. Its contents are the sole responsibility of the authors and do not necessarily reflect the views of the European Union.