Switzerland: A half-hearted commitment to international justice
02.12.2020
As the trial against Alieu Kosiah opens in Bellinzona, many welcome Switzerland's commitment to international justice. But for one case that results in a trial, how many others get lost in the corridors of the prosecutors' offices? Philip Grant, Executive Director of TRIAL International, looks back at the "forgotten" cases brought by the organization he founded.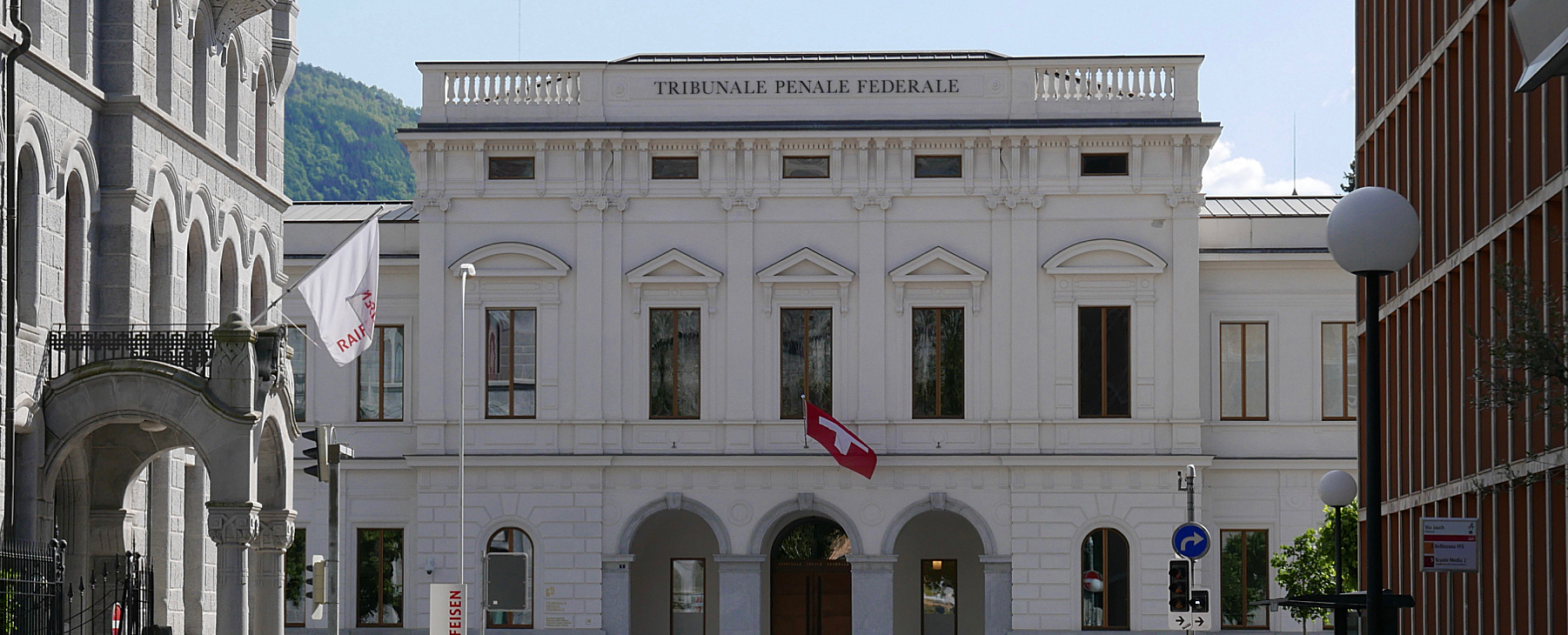 "The opening of this trial is excellent news. It has been twenty years since the last one was held in Switzerland," said Grant. "We have recently heard how great it was that Switzerland was doing so much. I'd rather say: It's a shame so little has been done." Since the creation of TRIAL International in 2003, no less than 20 cases involving international crimes have been submitted to the various cantonal, federal and even military authorities. These include crimes allegedly committed in Algeria, Afghanistan, Bosnia, Colombia, the DRC, Gambia, Guatemala, Libya, Sri Lanka, Syria and Tunisia, among others.
"NGOs now expect from the next Attorney General clear, followed-up commitments so that the pending trial does not remain the exception that proves the rule"
The case against former Guatemalan police chief Erwin Sperisen was one of the most high-profile examples. It led to a judicial saga that lasted nearly a decade, culminating in a guilty verdict and a 15-year prison sentence. Another case, against former Gambian Interior Minister Ousman Sonko, is still being investigated by the Office of the Attorney General (OAG). However, while a few cases have been prosecuted, many others have either been outright dismissed or are grinding to a halt. According to some observers, it might even be a prosecutorial strategy to simply wait for those suspects who are already quite old – such as the Algerian Khaled Nezzar or the Syrian Rifaat al-Assad – to escape justice by the sheer passing of time.
Delays and dismissals
Two decades ago, Switzerland acted as a pioneer in judging – and eventually sentencing – for the first time a Rwandan genocidaire according to the principle of universal jurisdiction. So how to explain the apparent fatigue of Swiss prosecutors? The OAG, which since a legislative reform in 2011 handles the majority of these cases, is of course not solely responsible for the failure or the slow pace of some of these proceedings. "There were times when leaks allowed the suspect to evade prosecution," recalls Philip Grant. For instance, a former Algerian minister, expected at a public event in Fribourg, managed to escape arrest at the last moment. TRIAL International had compiled a file against him and helped a torture victim to file a complaint against him. But as Fribourg's justice system was preparing to hear him upon his arrival in the canton, the individual concerned had turned tail and took flight shortly after his arrival at Geneva airport. Someone had obviously tipped him off.
In other cases, the reluctance of prosecuting authorities to act decisively lurked behind strange legal reasoning, as in a case against a Somali suspect. The case was closed on the ground that human rights NGOs such as Amnesty International "had not considered it relevant to refer the case to the Office of the Attorney General". Or through mysterious prevarication, as in the case of Rifaat al-Assad: it took an urgent appeal to the Federal Criminal Court to force the prosecutor in charge of the case, who was reluctant to travel to Geneva, to pay the suspect a visit in his 5-star hotel and proceed at last with his audition. This way of dragging one's feet is a source of distress for NGOs and stuns many foreign prosecutors, who would like no better than to work on cases of such importance.
Civil Society to the Rescue
Nevertheless, the role of NGOs in the prosecution of perpetrators of international crimes is fundamental. This is what TRIAL International is striving to do, but also Civitas Maxima, without whose efforts the trial that is about to begin in Switzerland would certainly never have taken place. Thanks to the work of these organizations, the States, including Switzerland, are regularly reminded of their obligations. In addition to international justice mechanisms such as the International Criminal Court, States are indeed bound to prosecute perpetrators of international crimes according to the principle of universal jurisdiction. However, prosecutors who are willing to act often do not have the means to monitor the human rights record and whereabouts of many potential criminals. This is where NGOs step in, by sharing the results of their investigations.
But the OAG, like similar prosecuting authorities in other countries, does not have unlimited resources. On the contrary, they tend to be scaled down "It is essential for the OAG to be adequately resourced in order to carry out its mandate," says Grant.
"It is a political decision, and Switzerland's lack in decisiveness to correctly staff and fund this work is real. NGOs now expect from the next Attorney General clear, followed-up commitments so that the pending trial does not remain the exception that proves the rule".